Boy Scout Camping
Boy Scout Winter Camp
Come one come all to wonderful Camp Buffalo for a Winter Camping Season that is sure to have something exciting for everyone.  Winter Camp runs from Dec. 26th to Dec. 29th and will include exciting activities such as Atv riding, Welding, Fishing, Shotgun, Rifle, Environmental Science, Metal Working, Astronomy and more!  Cost per scout before November 22nd is $125 and after raises to $150.  Leader fee is $50 and the hard deadline to register will be December 15th.  So whether you want to squeeze in some last minute advancement for your troop or you just cant stand your mother in laws cooking we have a spot for you at Camp Buffalo so register now on Campmaster and we cant wait to see you there.
2017 Winter Camp Merit Badge Schedule
2017 Winter Camp Leaders Guide
2017 Winter Camp: Tuesday PM Schedule
2017 Winter Camp Course Catalog
Boy Scout Resident Camp at Camp Buffalo
2017 Campsite Reservations Updated Feb 27_2017
2017 Camp Staff Application for Boy Scout Summer Camp
2017 Leaders' Guide BS Summer Camp
2017 Merit Badge Course Catalog
2017 Merit Badge AM & PM Class Schedule
All Terrain Vehicle (ATV) Program Hold Harmless Agreement
Boy-Scout-Campership-Application-2017   (Submission Deadline May 1st)
Camp Buffalo 2017 Boy Scout Summer Camp Schedule:
Week 1:    June 11 – 17, 2017
Week 2:    June 18 – 24, 2017
Week 3:    June 25 – July 1, 2017
Week 4:    July 2 – July 8, 2017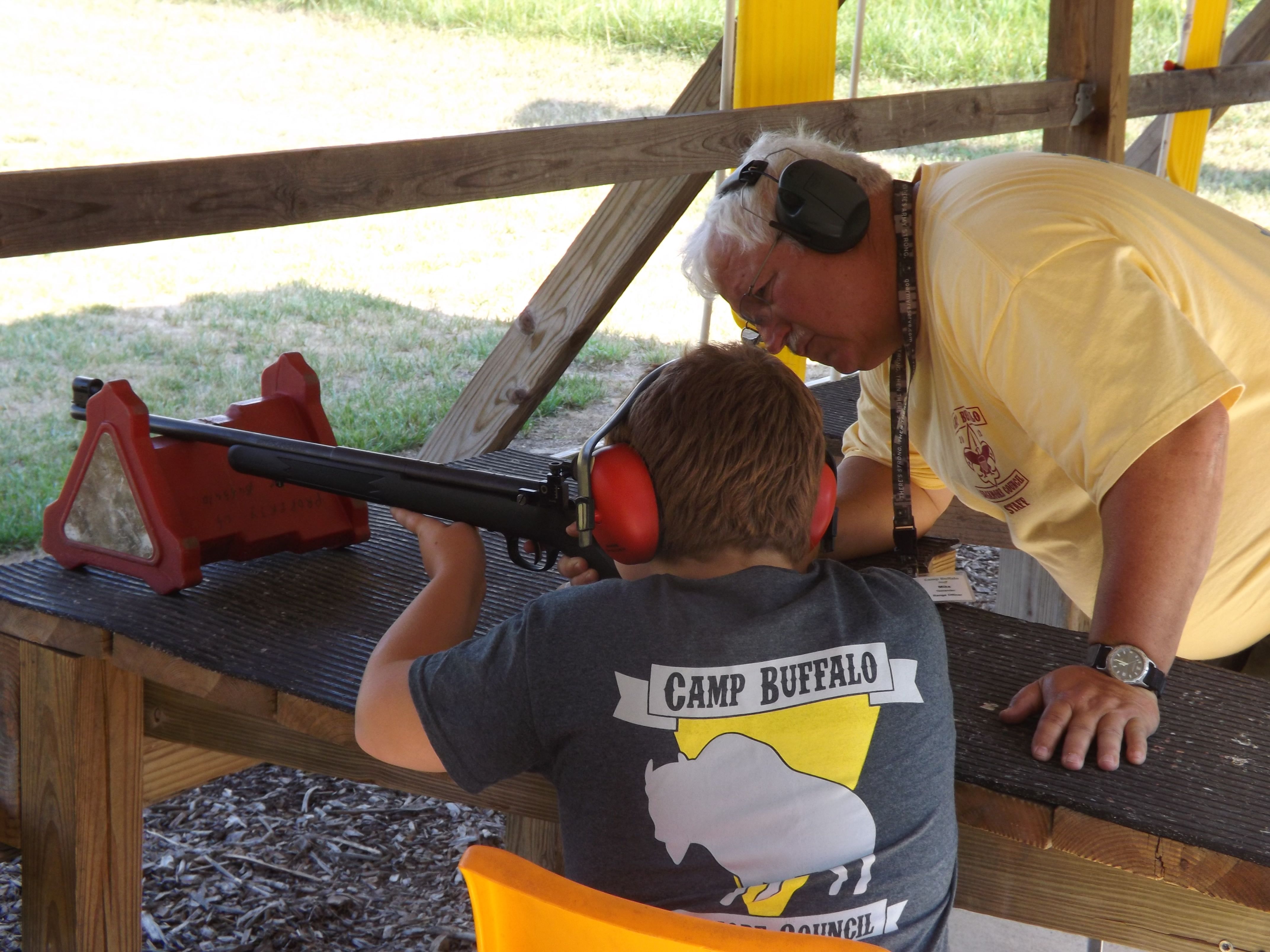 View Photos from 2013 National Jamboree!