Boy Scout Camping
Spring Camporee May 5-7 at Shiloh Park Retreat & Conference Center, Marion
Activities will include challenge course with a two-sided climbing wall, a zip line, leap of faith pole, and giant swing. Units will build signal platforms and flag poles. There will be Scout skill competitions and a lot a fun! Prizes will be awarded to well-performing troops and patrols. We will be camping both nights. There will be a closing camp fire Saturday night. Units will provide their own meals. All fires must be in fire pit areas or above ground fire pits, No Ground Fires!
Cost is $12.50 per Person if registered by 3 PM April 12th, and $15.00 after that time.  Registration deadline is 3 PM April 28th.  Register at CampMaster  (https://sagamore.camp-master.com/) website.  A full Leaders Guide will be posted on CampMaster by early April.
2017 Access printable flyer for Spring Camporee 2017 that includes address for Shiloh Park Retreat & Conference Center in Marion
Access Leaders' Guide for 2017 Spring Camporee
National Jamboree
The National Jamboree is the Boy Scouts of America's premier event held every four years. The next one will be July 19-28, 2017 at the BSA Summit Bechtel Reserve near Beckley, West Virginia. This is a once in a lifetime opportunity for Scouts unlike any other camping experience, featuring mountain biking, zip lining, white water rafting, climbing, top quality shows, and much more.
Sagamore Council will send one Boy Scout Troop to the Jamboree consisting of 36 Boy Scouts and 4 adult leaders. the contingent will be filled on a first-come, first serve basis. Scouts must be a registered member of a troop, have earned First Class Rank, be 12 years old before the first day of the Jamboree but not have turned 18 before the last day of the Jamboree. Deadline for registration is January 20, 2016.
Cost for the Sagamore Council contingent to the National Jamboree is $1600 ($320 deposit plus four quarterly payments in 2016) and includes Jamboree participation, transportation, food, required pre-Jamboree meetings and campout, Council t-shirt, Council Jamboree shoulder strips, patches to trade, and more. All leaders and youth participants are required to travel together in a contingent provided charter bus.  down load the fact sheet below for more information.
Promotional Video – Boy Scout Summer Camp at Camp Buffalo
Sagamore Council CampMaster Reservation Web Site
Boy Scout Resident Camp at Camp Buffalo
2017 Campsite Reservations Updated Feb 27_2017
2017 Camp Staff Application for Boy Scout Summer Camp
2017 Leaders' Guide BS Summer Camp
2017 Merit Badge Course Catalog
2017 Merit Badge AM & PM Class Schedule
All Terrain Vehicle (ATV) Program Hold Harmless Agreement
Boy-Scout-Campership-Application-2017   (Submission Deadline May 1st)
Camp Buffalo 2017 Boy Scout Summer Camp Schedule:
Week 1:    June 11 – 17, 2017
Week 2:    June 18 – 24, 2017
Week 3:    June 25 – July 1, 2017
Week 4:    July 2 – July 8, 2017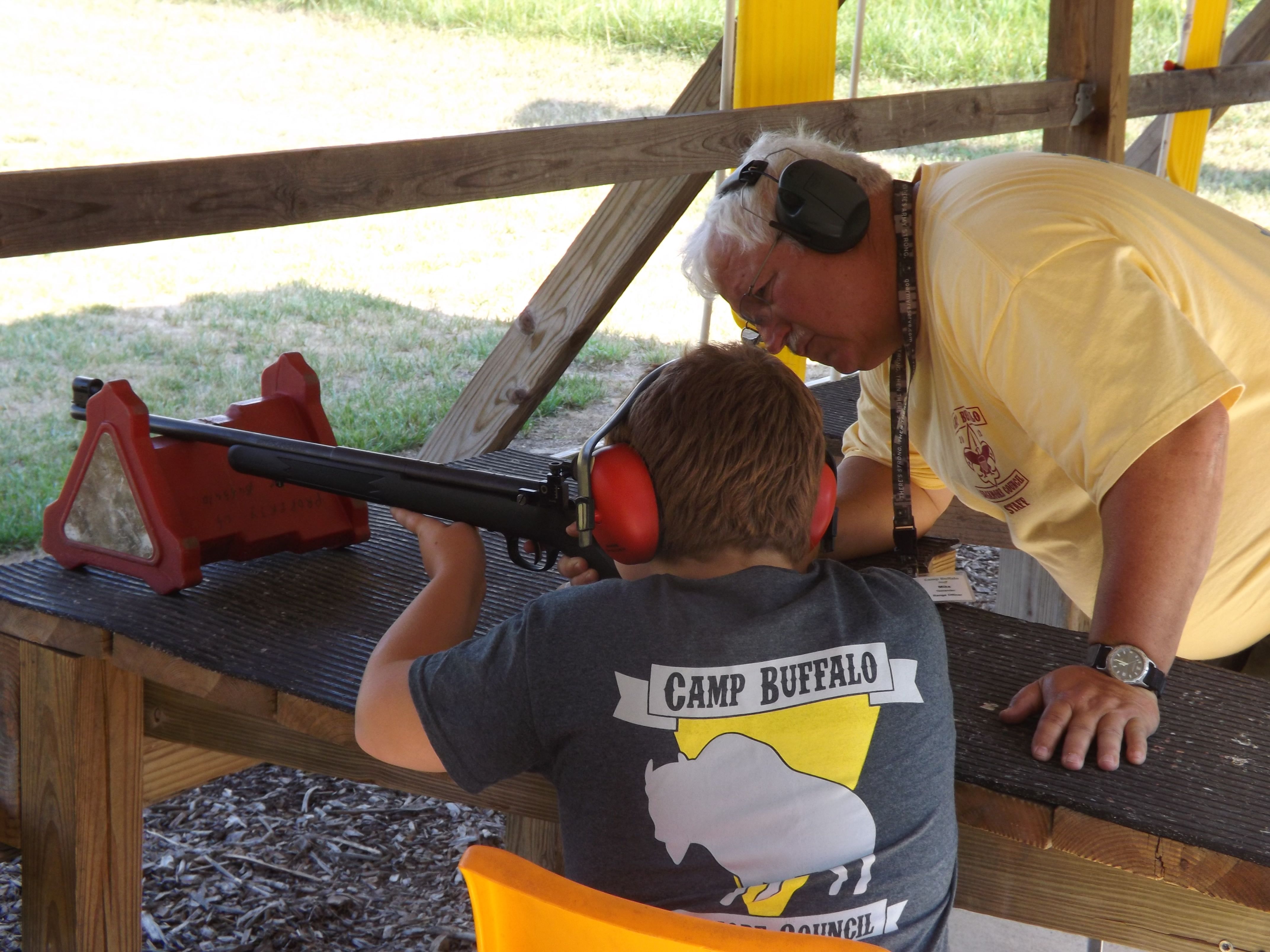 View Photos from 2013 National Jamboree!